The Danube Wild Island Habitat Corridor
"3,000 river kilometres, 9 Danube countries, 900 islands – the WILDislands act as stepping stones crossing all borders!"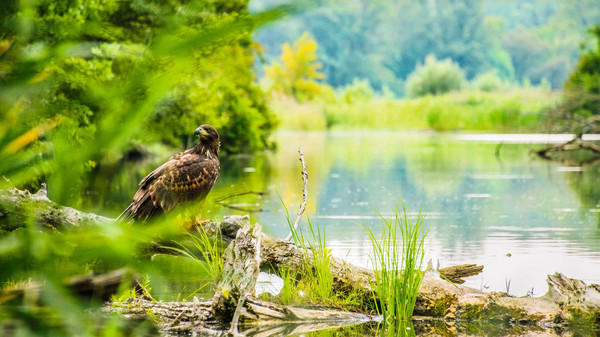 The Danube is a hub of biodiversity and an essential lifeline for Europe.
The Danube River Basin hosts a variety of fascinating, diverse and dynamic ecological territories with many unique plant and animal species. Examples of habitats include fast flowing mountain streams, wide and slowly flowing lowland rivers, large sand and gravel banks, wetlands and floodplains, wet meadows, oxbows, small and large lakes, and the dynamic Danube Delta. The habitats host some 2,000 vascular plants and more than 5,000 animal species, including over 40 mammals, about 180 breeding birds and 100 fish species, 12 reptiles and amphibians.
The large number of Natura 2000 sites (over 100 on the Danube and 230 sites along its course) impressively shows Europe's commitment to preserve this natural heritage.
The river and its riparian zones form the backbone of a bio-corridor, which links more bio-geographic regions than any other natural object in Europe. Islands are core components of a vital river ecosystem. Due to their near-natural state, they often are the only remaining sanctuaries for characteristic species of dynamic floodplains.
We invite you on a wonderful journey along the Danube from Germany all the way to Romania...
...jointly for the Danube Wild Island Habitat Corridor...